Chartered Physiotherapists
Specialists in Musculoskeletal Physiotherapy
At Portobello Physiotherapy we offer home care visits to the elderly who are unable to attend an appointment at our clinic. This service takes away the inconvenience of travel for people who are less fit or physically able to come to the clinic for an assessment. Working with you in your home environment can provide a more familiar setting for your treatment and allow the Physiotherapist to make the treatment programme more specific to you and your individual needs.
It is often more practical and advantageous to work on mobility, balance and everyday functional activities (e.g climbing stairs, getting out of bed, or out of a chair) in the home setting.
If you would like to avail of a home visit please call us at 01 476 3330.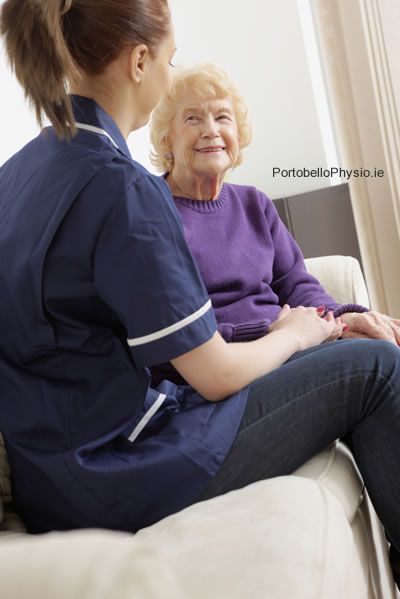 Ready to take the next step?
Learn more about our Patient-Centered Approach to Care or schedule a new patient consultation.