Chartered Physiotherapists
Specialists in Musculoskeletal Physiotherapy
Myofascial Release Therapy
Myofascial release therapy also known as myofascial trigger point therapy is a form of manual therapy used to treat tight painful knots of muscle tissue known as 'trigger points'. Myofascial release techniques involves the use of the physiotherapist fingers, thumb or elbow to apply sustained ischemic pressure to tight or knotted areas of tissue. Once pressure is released there is an increase in blood flow back into the affected tissue helping to reduce tension and alleviate pain. Common areas where myofascial release techniques are used include the neck, shoulders and hips.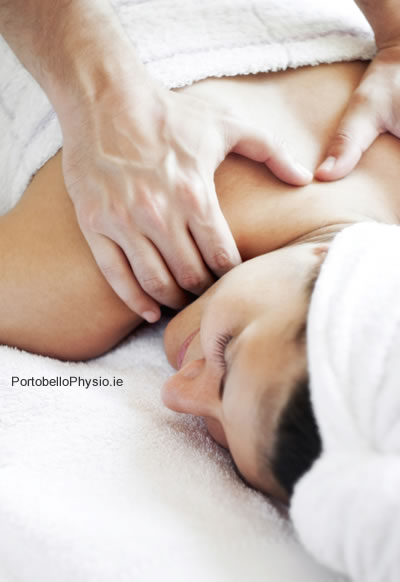 Ready to take the next step?
Learn more about our Patient-Centered Approach to Care or schedule a new patient consultation.