Chartered Physiotherapists
Specialists in Musculoskeletal Physiotherapy
Pilates is a certain type of exercise that looks to train the muscles which stabilise and support the lumbar spine, hips, and pelvis. This area of the body often referred to as the core is extremely important as we rely on it during both physical and everyday daily activities for efficient movement.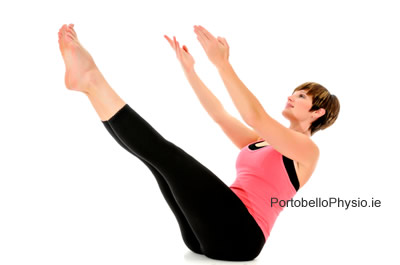 All our basic movements originate from this area of the body, a weak 'core' leads to compensatory movement patterns resulting in additional stresses on certain parts of the body, leaked energy and higher risk of injury. By enhancing the strength, flexibility and coordination of the core muscles we can improve how we transfer energy and move.
The benefits of Pilates are for all and we have classes which are tailored to all levels. Whether you are a high level athlete or have been relatively sedentary and are looking to tone up our classes can be tailored to your needs. We run small classes of a maximum of 8 people which allows us to give more individualised attention to the needs of our clients. Our classes our run by highly qualified Pilates instructors and we have a select number of Pilates classes which are lead by a chartered physiotherapist for people with rehabilitative needs.
If you would like to sign up for a class please click on the table below. For further information regarding our classes please call the Clinic on 01 476 3330 or email pilates@portobellophysio.ie
This is a form of Pilates which is physio lead and tailored towards the needs of clients who are recovering from injury. Clinical Pilates is used as a form of rehabilitation particularly in back pain patients to aid recovery and reduce the risk of re-occurrence. It comprises a series of mat based exercises in various different positions which look to improve the strength, posture and flexibility of one's back and hips. Our classes are small so that all our clients receive individualised attention and are open to people of all ages and ability.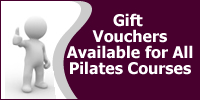 Ready to take the next step?
Learn more about our Patient-Centered Approach to Care or schedule a new patient consultation.