Chartered Physiotherapists
Specialists in Musculoskeletal Physiotherapy
Nerve pain may be the result of a compressed or irritated nerve. Symptoms of nerve injury include pain, burning, pins and needles, numbness and/or increased sensitivity. Nerves may become injured or compromised when other structures in the body start to impinge on them. Common examples include a bulging disc which can compress the nerve root as it exits the spine, or the piriformis muscle at the back of the hip joint which if too tight can squeeze on the sciatic nerve as it travels down into the leg. In more severe cases of nerve injury there will be persistent pain in the area of distribution of the nerve and there may be weakness in the muscles innervated by the nerve.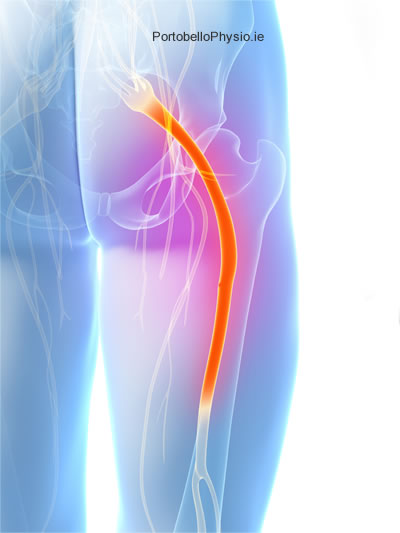 In order to treat nerve pain our physiotherapists will look to ascertain the cause of nerve irritation or compression. Once the cause is known a number of treatment techniques may be employed in isolation or in combination to help relieve pressure on the nerve including joint mobilisation, myofascial release or dry needling of tight soft tissue structures, heat therapy, passive stretching, and neural mobilisation techniques.
Ready to take the next step?
Learn more about our Patient-Centered Approach to Care or schedule a new patient consultation.